Onsdagen den 12:e februari hålls en världsomfattande gala runt om i världen i 175+ städer, syftet är att samla in pengar till folk i behov av rent vatten.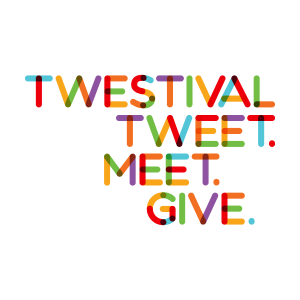 I Sverige anordnas festivalen i städerna Stockholm, Götenborg, Malmö, Norrköping och Linköping.
Sofia Talvik kommer att spela live på den världsomspännande galan "Twestival" i Stockholm
Twestival Stockholm: Tweeting for Water
Tweet. Meet. Give.
On 12th February 2009 175+ cities around the world will be hosting Twestivals which bring together Twitter communities for an evening of fun and to raise money and awareness for charity: water.
The Twestival is organized 100% by volunteers in cities around the world and 100% of the money raised from these events will go directly to support charity: water projects.
Swedish cities participating in Twestival: Stockholm, Gothenburg, Malmö, Norrköping, Linköping.
Stockholm Twestival:
Venue: Timbro offices, Kungsgatan 60.
Time: 19-21
Ticket price: 150 kr per person
Capacity: 115 people
Program:
Key speakers:
Roland Poirier Martinsson -Timbro Media Institute "Social Media Phenomenon"
Thomas Bjelkeman-Pettersson- akvo.org "Water, Sanitation and Akvo"
Magnus Lindkvist- Trend spotter "social entrepreneurship, and the future of the developing region"
Music:
Sofia Talvik
The Deportees
Refreshments: light refreshments served.
Information:
For tickets to Twestival Stockholm and more details about the event please visit http://stockholm.twestival.com/
Twestival Global info: http://twestival.com/
Charity details: http://charitywater.org
Special thanks to our sponsors Timbro, Tweetmeetup and Bluewals.com for making this charitable event possible
For more information please contact:
Raiha Buchanan
076 20 69 341
email:raiha@tweetmeetup.com
Twitter: Stockholm Twestival / @sthlmtwestival