2020 was the year when Swedish singer/songwriter Sofia Talvik was going on tour to promote her new album Paws of a Bear, but that all went down the drain when the world was hit with the Covid pandemic. In 2022 she could finally play the songs live for all the people who had waited for it, and this year she's releasing her new album "Center of the Universe" along with playing a whopping 50+ Summer and Fall dates all over the U.S.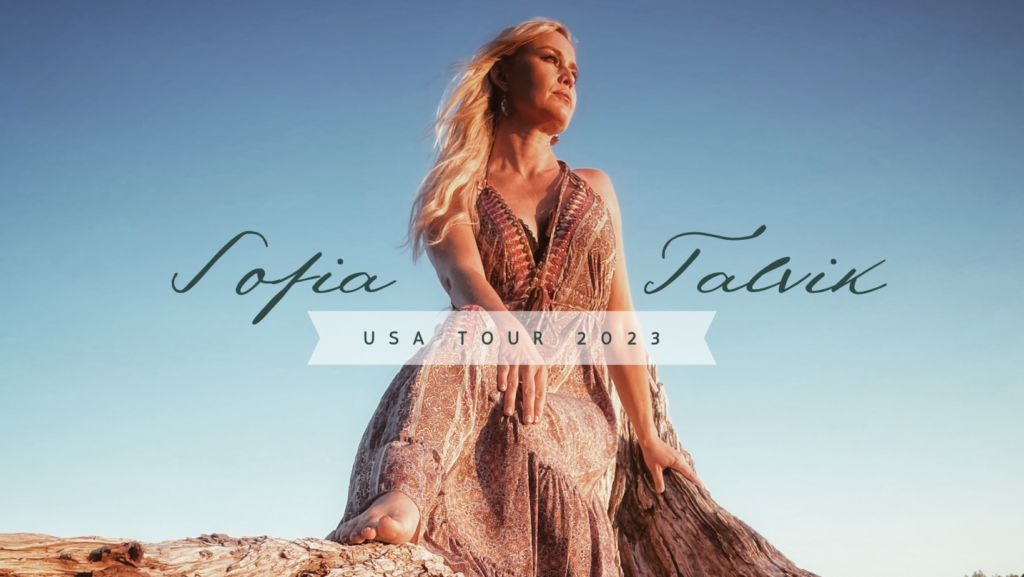 "Lots of people released albums during the pandemic, because there wasn't much else to do, but I didn't want to "waste" another album by not being able to tour with it", says Sofia. "Also, many of the songs were written during the pandemic, including 2 songs for a good friend who passed away, as well as reflections about war and refugees, in particular about the Ukraine. There has been a lot to write about these past couple of years."
The album was recorded over a week in an old Swedish rural village that has been around since the 1500's. Bringing over two American musicians for the recordings, that she met in NC on her 2022 tour, she has taken her mix of Swedish melancholy and American folk to the next level.
"When I heard Drake and Peyton (of the band Discount Rothko) play last year I instantly knew I wanted to work with them. The way they played was both modern and traditional at the same time and I could really hear that being a great complement to my songs."
Together they built a studio in the living room of an old traditional wooden house and created magic. Sofia's unique songwriting and crystal clear voice brought together with a more Americana and bluegrass feel with mandolin and accordion. You can even hear the birds outside sing along on some of the songs.
The album will be released about mid-tour, but the new songs will be a part of the repertoire from the start.
The tour takes Sofia from the East Coast to the West Coast and then some. Touring in her 1989 Winnebago Warrior Lil'Chief with husband Jonas Westin on driving duty and sound design, she is playing everything from house concerts to theaters. Evoking the sounds of Laurel Canyon and the intimate coffee houses of the 60s and 70s, Sofia's shows will treat the audience not just to beautiful music but also to stories from her many tours and her life as a full-time artist of over 10 years.
On days off she takes Lil'Chief and seeks out the wilderness in the U.S, enjoying the less crowded parts of the country, national forests and parks along the route.
"That's one thing I love about touring in an RV. I get to see so much that other touring artists from Europe never get to see. And you can really tell it reflects in my songs as well, it's a true inspiration to get to experience the vast and beautiful nature here", says Sofia.
Sofia's full schedule can be found here: http://sofiatalvik.com/gigs